Discover the depths of adventure with Shark Bay Dive
Immerse Yourself in the turquoise water and have Extraordinary Underwater Experiences and Thrilling Wildlife Encounters
Dive into the wonders of Shark Bay with our expert team of divemasters and marine biologists. Discover unique wildlife and vibrant marine ecosystems, whether you're a snorkeler, diver or prefer to stay dry. Join us for an unforgettable adventure and gain a deeper appreciation for the beauty of our oceans.
Embark on an adventure to find the big 5 of shark bay - turtles, sharks, rays, dolphins and dugongs. You'll hit the water for a minimum of 2 snorkels, set foot on Dirk Hartog Island, and visit Australia's most westerly point.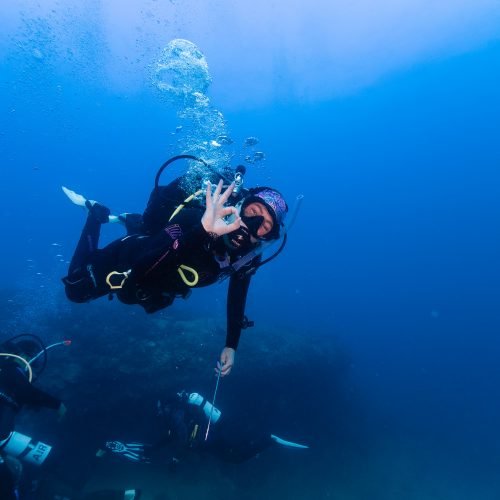 Shark Bay is a scuba divers paradise! We dive off of Steep Point, and have a huge range of wildlife we can encounter at our breath taking sites! Not a diver? We are the only dive centre in Shark Bay and can change that!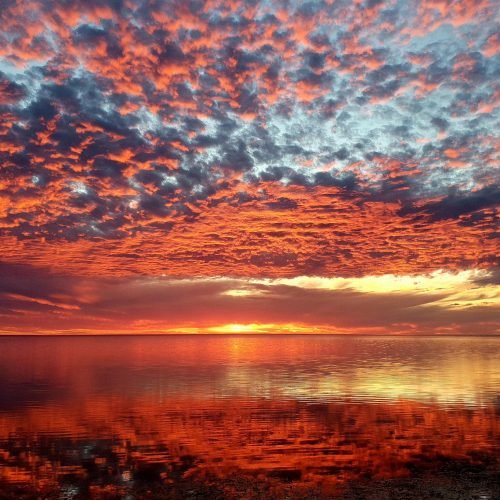 Explore the waters around Shark Bay from the comfort of the boat, on a sunset wildlife cruise, or visit one of the only working pearl farms of Shark Bay!
Shark Bay Dive & Marine Safaris as well as Shark Bay 4×4 are extension of Ocean Park, Western Australia. We are a family run business that have been operating here in Shark Bay since the year 2000. Our main aim is to educate visitors on the incredible area that is the Shark Bay World Heritage Area.
Snorkel /steep Point tour. Great day on the water. Very comfortable boat, well maintained equipment, knowledgeable guides (Stacy, Russell ) and skipper Quinn. We snorkelled three sites offering a variety of things to see. Great experience.

Great Dive We dived with this company and also did a sunset Marine Safari. Both very well organised, staff friendly and engaged. Seen plenty on the dive!! Very happy

Highly recommend!! My partner and I were recommended by chance to do this dive by some fellow travellers and boy did it not disappoint. One of the best dives we've ever done! Both dive instructor Stacy and the skipper were absolutely lovely and also super helpful. Also the lunch was amazing and the included sightseeing and shark swim was another awesome bonus.

Put on your bucket list Em and Quinn were excellent hosts and informative guides. Really show cased the beauty of Shark Bay, we had the best day!! HIGHLY RECOMMEND; Adrian & Stacy????

Sharks cuttle and lion fish Em and Quinn were excellent and entertaining guides loved hopping in the water with dusky whalers watching cuttlefish change colour lots of clown fish a lion fish a turtle and dolphins great trip

Diving in Shark Bay Russ and Stacey led us on a fantastic dive trip out and around Steep Point. Saw sea snakes, sharks and cuttlefish, many beautiful fish and coral. Great day and would highly recommend to anyone.

Dazzling Dirk Hartog Island Trip A welcome hand on board set the day, a day certainly to remember. Knowledgeable, friendly staff who were more than happy to show Dirk Hartog Island. A fast boat trip over clear glassy waters to the island, set us down onto a beautiful white beach where we were transferred to 4WD for an off road trip to experience wonderful sights. We sighted turtles, a reef shark, Tiger Shark, Dugong mother and baby and Manta Rays feasting. The morning tea, scones, cake and coffee, delicious! A day not to be missed!

Not to be missed The whole experience was fantastic. Cannot recommend our captain, Russell, and crew, Tiani any more highly. Their knowledge and care for us was exceptional. Such multi talented people even baristas!!!!! and the scones and Hummingbird cake were 'to die for '.

Great snorkel trip and more We had a fantastic day out. Lots of opportunities to snorkel. Staff made it a huge priority for all the passengers to enjoy their day. Tasty generous lunch. Would highly recommend them